Moore Wood Type is one of the few companies in the world producing new, end grain hard maple, wood type using the historic pantograph method. I also produce type high hard maple slabs using reproductions of wood type cutting machines and a Hacker Block Leveller.
MWT cuts type based on both historic wood type specimen books from Hamilton, Tubbs, Morgans & Wilcox, and Page, and for special orders. I specialize in catchwords, ornaments, fancy stars, fancy dashes, limited fonts, borders, logos, and line ornaments.
With recent access to an industrial laser, MWT is adding laser cut end grain maple type for logos and smaller versions of current pantograph cut items. A limited number of type high engraving blocks are also for sale on a special order basis.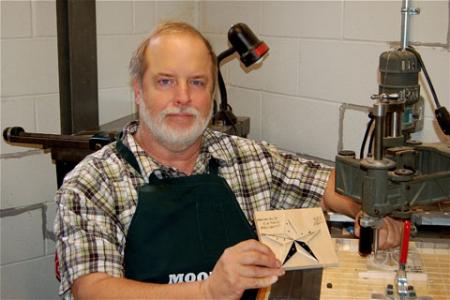 1 comment about this listing